Partner Spotlight: Strategic Interests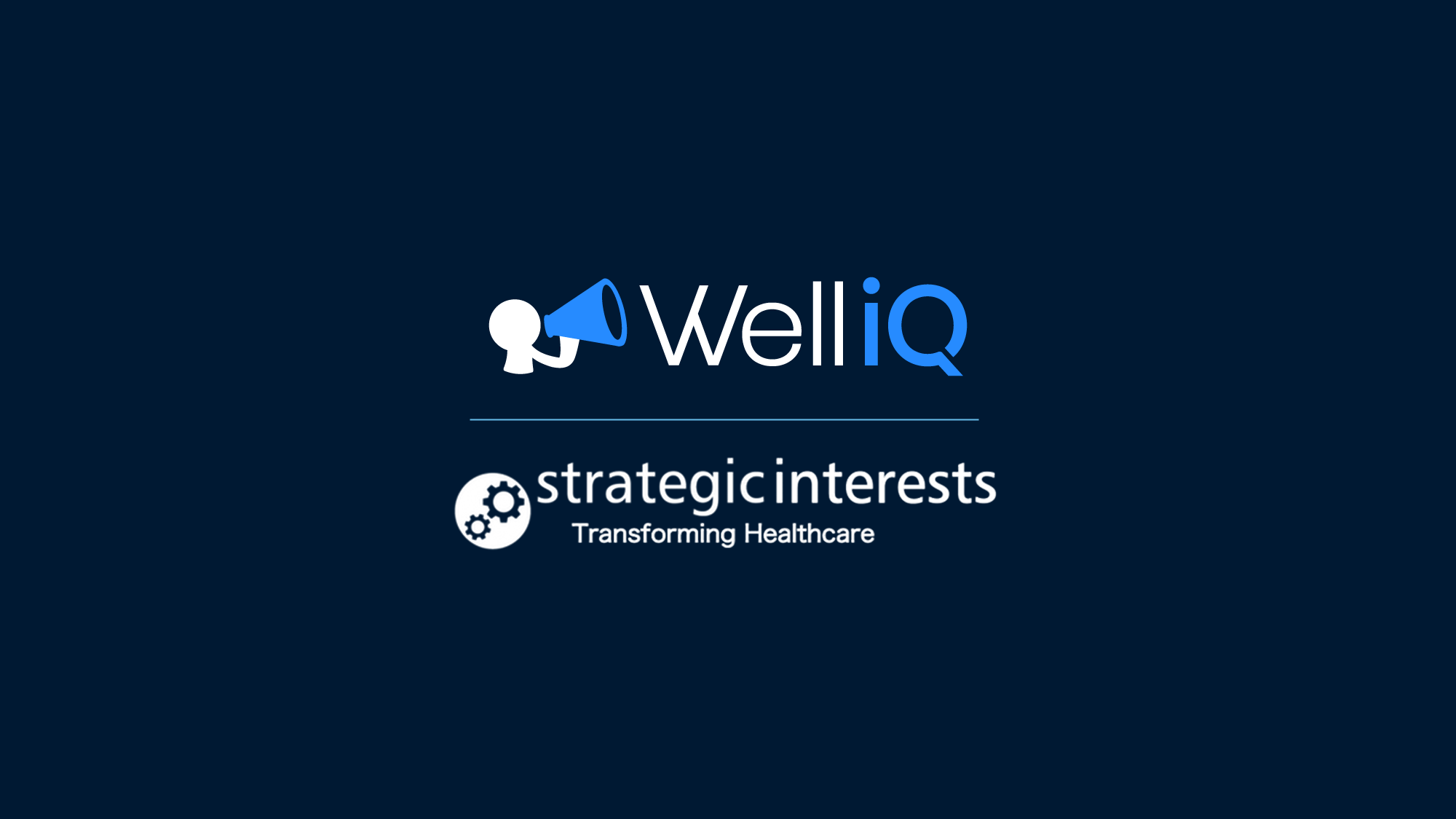 Partnership
Strategic Interests is a digital health consulting firm that helps providers and vendors improve healthcare and lower costs through innovative solutions and transformation. Strategic Interests connects Well iQ with practices and providers seeking to improve patient experience and staff engagement. They also have helped Well iQ develop strategies, contacts, and channels to help them maximize value and exposure within specific segments.
Foundation
Well iQ provides healthcare organizations a real-time patient feedback tool that engages patients at each step of their visit and facilitates feedback on staff performance.
With multiple EHR integrations, an easy-to-use administration interface, and multi-lingual survey options, the Well iQ solution can easily help healthcare organizations improve their patient experience and staff engagement.
Well iQ's easy-to- complete surveys have the added advantage of linking the patient directly to public review sites, which has dramatically improved the number of positive reviews being left for practices and providers.
Essentials
Timely Feedback
Healthcare organizations need real-time feedback to provide the best service and reduce friction of care.
Fully Customizable
Every healthcare organization has measures of success that are unique to them. The flexible Well iQ platform can feature the activities that are most important.
Continued Innovation
The leadership and technical team continue to gather customer feedback and create valuable product updates that are useful and innovative.
Solution at a Glance
Competitive Analysis
Long, cumbersome surveys
Little impact on public reviews
Limited EHR integrations
Results are not actionable
Minimal staff-specific feedback
No peer-to-peer insight
Benefits
Extensive EHR Integrations
Peer-to-peer insights
Fully customizable, easy-to-use
Staff-specific reviews
Timely, actionable feedback
Improves public ratings & reviews
"The healthcare industry has a standard approach to capturing patient feedback that is outdated, not insightful, and not timely. Practices are required to capture data via those modes. Well iQ as an alternative enables the industry to utilize patient feedback to enhance operations and patient engagement more effectively, and use that feedback to increase referrals and improve care."

Al Kinel
President & Founder
Strategic Interests